It's late and I need to get to bed, even though I'm not feeling extremely tired . . . still, I know it will catch up with me tomorrow, if I don't get some sleep! But I haven't updated yet this week, and just wanted to post a few pics before I hit the sack. Also wanted to wish my in-laws a very happy anniversary! :) Hope everyone is having a great week so far.
I'm starting to wonder if I set up my counter to count page views after all; I'm really doubtful that I've gotten as many unique hits as it says. Still, you never know.
Anyway, here are the pictures: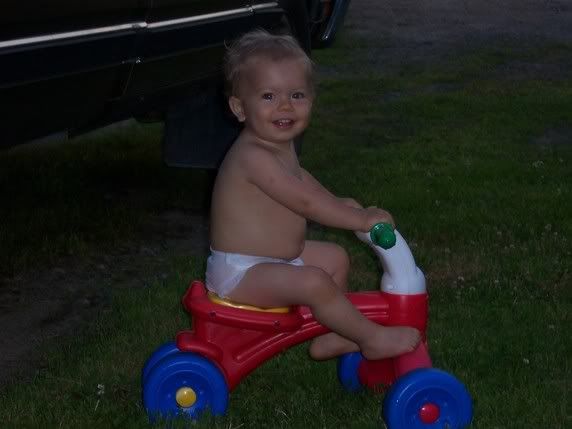 Sam enjoys playing outside one late, hot evening last week.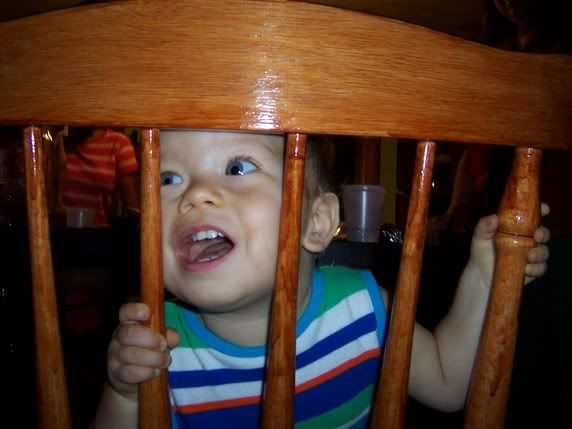 Peeking through a chair at Grampa and Grammy's house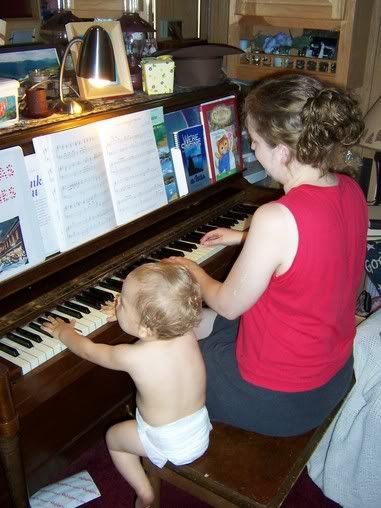 Playing a duet with Mommy! :)